Featured Blues Review – 3 of 8 
John Weeks Band – John Weeks Band
www.johnweeksband.com
Self-release
7 songs – 32 minutes


BLUES BLAST MAGAZINE 1/5/15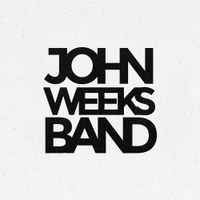 The debut album from the Denver, Colorado, combo, John Weeks Band, is either a short album or a long EP. Either way, it's a very enjoyable slice of guitar-driven modern electric blues.
The band is named after singer, guitarist and songwriter, John Weeks, who has an interesting back-story having been born and raised in France before moving to and settling in the USA. The band has something of an international feel with keyboardist and harmonica player Andras Csapo (known simply as "AC") hailing from Hungary, although the seriously fine rhythm section features Illinois-born Curtis Hawkins on bass and Detroit native Tim "Chooch" Molinario on drums.

All seven songs are written by Weeks alone, or in combination with Csapo or Hawkins and they cover a broad range of modern blues styles, from the Texas-style shuffle of opener "All Night" to the Memphis-funk-by-way-of-the-Delta of "Devil In My House", which features some fine finger-picked guitar by Weeks and first class supporting harp from Csapo. The minor key "How Can You Love Me?" nicely articulates the feelings of many people in dysfunctional, dying relationships who still hang on desperately hoping things will improve. "How can you love me," sings Weeks in an emotionally charged tone, "if you don't like anything that I do or I say? The only time that we get along now is when you always get your way (and you get it all the time)." Weeks then turns in a magnificent solo, one of the highlights of the album. Whether it is because of his background playing gigs in Paris or some other reason, but Weeks manages to be wholly convincing as a blues guitarist whilst venturing outside the usual blues scales and giving a very distinctive, throaty voice to his guitar.

The one instrumental on the album, "Why Don't We Sleep On It" is an upbeat, swinging number with excellent interplay between harp and guitar. "You Never Say What You Mean" is a jazzy number with funky guitar playing the opening lick in tandem with AC's organ, a trick that is repeated in "I Want To Get Back Home" where the guitar and the harp both play the opening melody before giving way to a funky blues song with staccato chording in the verse. The final song on the album, "Moving On", has an almost 60's feel to it, featuring a simple but powerful B-3 riff under a tale of another love affair gone bad. Weeks turns in another memorable solo, which nicely ties in with the ambient feel of the song, initially spiky but then floating and yearning.

The John Weeks Band was only formed in 2013. On the evidence of their self-titled debut album/EP there is a lot more great music to come from these talented musicians. In the meantime, there is a lot to enjoy in this short little beauty.

Reviewer Rhys Williams lives in Cambridge, England, where he plays blues guitar when not holding down a day job as a technology lawyer or running around after his children. He is married to an American, and speaks the language fluently, if with an accent.
BLUES BYTES MAGAZINES  DEC 2014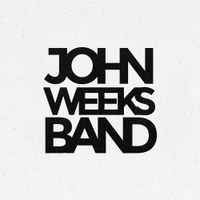 Based in Denver, The John Weeks Band churns out a modern take onclassic blues
. Singer/guitarist Weeks was born in France and learned to play the blues in Paris clubs during the '90s, influenced by guitarists Freddie King, Eric Clapton, Carlos Santana, Duane Allman, and Jimi Hendrix. Hungarian bandmate Andras (AC) Csapo adds moody keyboards and harmonica, and the rhythm section (Curtis Hawkins – bass, Tim "Chooch" Molinaro – drums) lays down a relentless groove that's without peer.
The band's selftitled debut CD offers seven tracks that mixes the blues sounds of Chicago and the Delta, with a bit of funk and even Latin influences.  While a bit brief on running time, it's time well spent as the band works though the laidback rocker "All Night," moves to the ominous acoustic Delta styled "Devil In My House," rips through a jump blues instrumental ("Why Don't We Sleep On It?"), and tackles an aching slow blues ("How Can You Love Me?") with some exquisite keyboard work from Csapo.
"I Want To Get Back Home" has a funky vibe with some nice guitar work from Weeks and harp from Csapo. "You Never Say What you Mean" is a midtempo ballad with a Latin flair, and the closer, "Moving On," is a nice choice with its down and dirty funk backdrop and stellar keyboard work from Csapo.
The only caveat is, as mentioned above, the short (31 minutes) running time.
The songs, all originals written by Weeks, Csapo, and Hawkins, are good enough to make you think that the band still has plenty to say. Hopefully, their next release will build upon what we hear on this fine debut.
Graham Clarke
12/22/2014 Blues Underground Network

(Featuring John Weeks Band "Self Titled") http://www.bluesundergroundnetwork.com/John_Weeks_Band_CD.html 1/2
Blues Underground Network

John Weeks Band "Self Titled" (USA) Blues, but not typical! Press quotes"
Diversity of blues styles..deep devotion to the blues for a great album"; "First album, a keeper to be sure!". "Straight ahead, driving blues great job, guys, keep up the good work!!!  Based on classic blues lines, these songs take it in a different direction. This is their first CD and takes is one listen to realize that this is not your classic blues album. You've got Delta, you've got Chicago, you've got you've got funk and even a flavor of modern dance groove!
John was born in France and got a lot of his musical chops playing the bars and clubs of Paris in the 1990's. Andras (AC) Hungary and developed a taste for the blues at a very early age. John's guitar work and AC's keyboard and harp playing a groove that is 2nd to none (witness the simple yet extraordinarily effective bass line written by Curtis Hawkins on "Moving On"
That's the flavor and trademark of the band and they do it very well indeed!

12/22/2014 Blues Underground Network (Featuring John Weeks Band "Self Titled")
http://www.bluesundergroundnetwork.com/John_Weeks_Band_CD.html 2/2